24A Eng Hoon Street Singapore 169774

forthcoming activities • news • contact details • directions to the centre • how to meditate • inspirational reading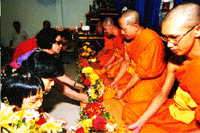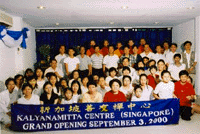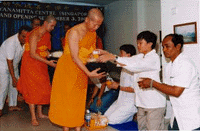 The word "kalyanamitta" means "good friend". The Singapore Kalyanamitta Centre is a place where "good friends" to the world can come together for the teaching and learning of virtue and meditation. Our centre is based in the Thai Buddhist tradition, but we welcome the participation of all regardless of race, creed, religion or nationality.